Power measurement bench is designed to isolate unit under the test from surrounding influence. Before each measurement detector is calibrated with stabilised intensity laser source with feedback loop. Ambient conditions are measured and controlled during the test.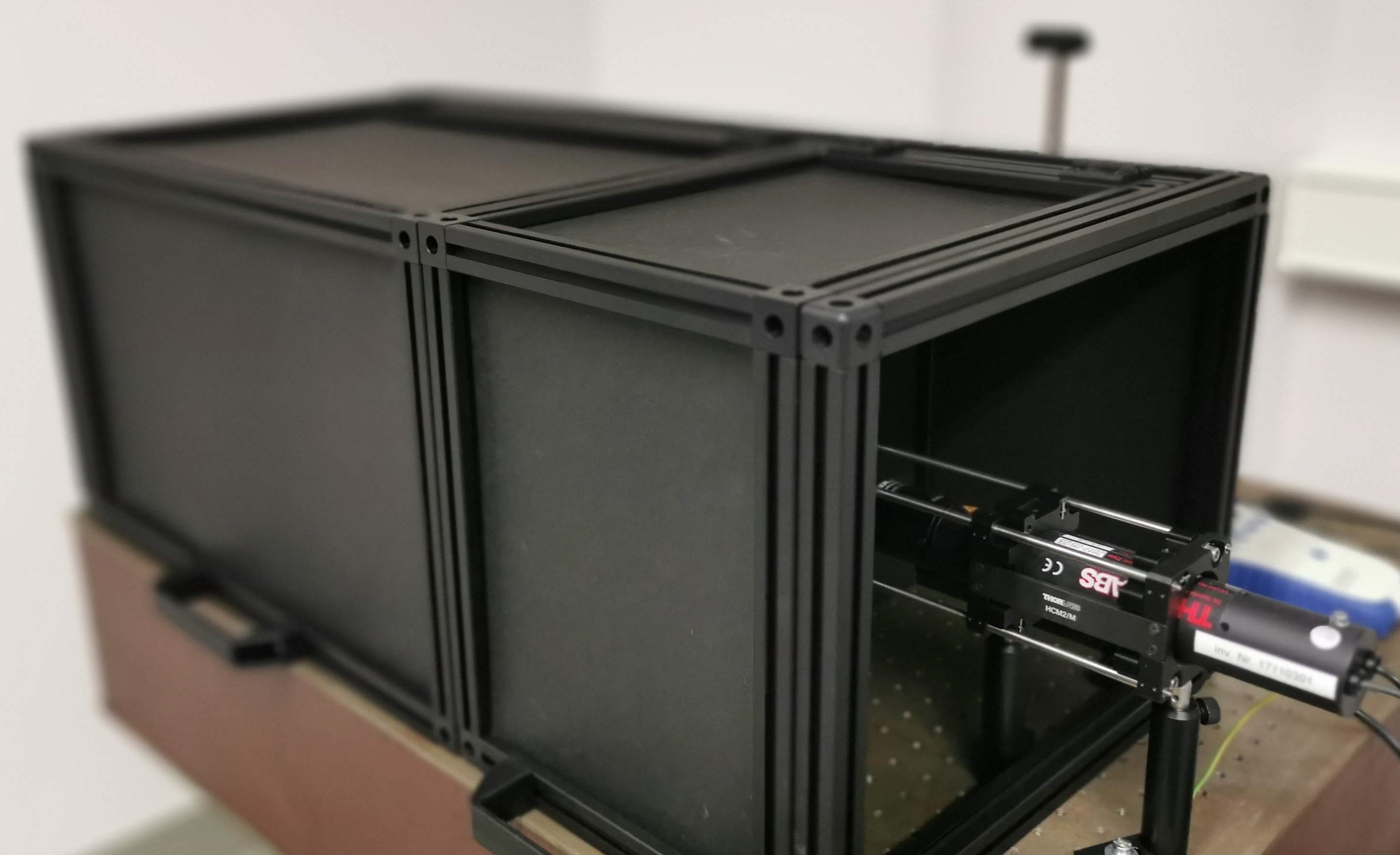 Calibrated power meter
Calibrated high sensitivity thermopile sensor with very low noise and drift. It is spectrally flat througout wavelength range.
Active diameter: 9.5 mm
Optical power from 40 μW to 3 W
Single shot energy from 20 μJ to 2 J
Wavelength range from 0.19 μm to 11 μm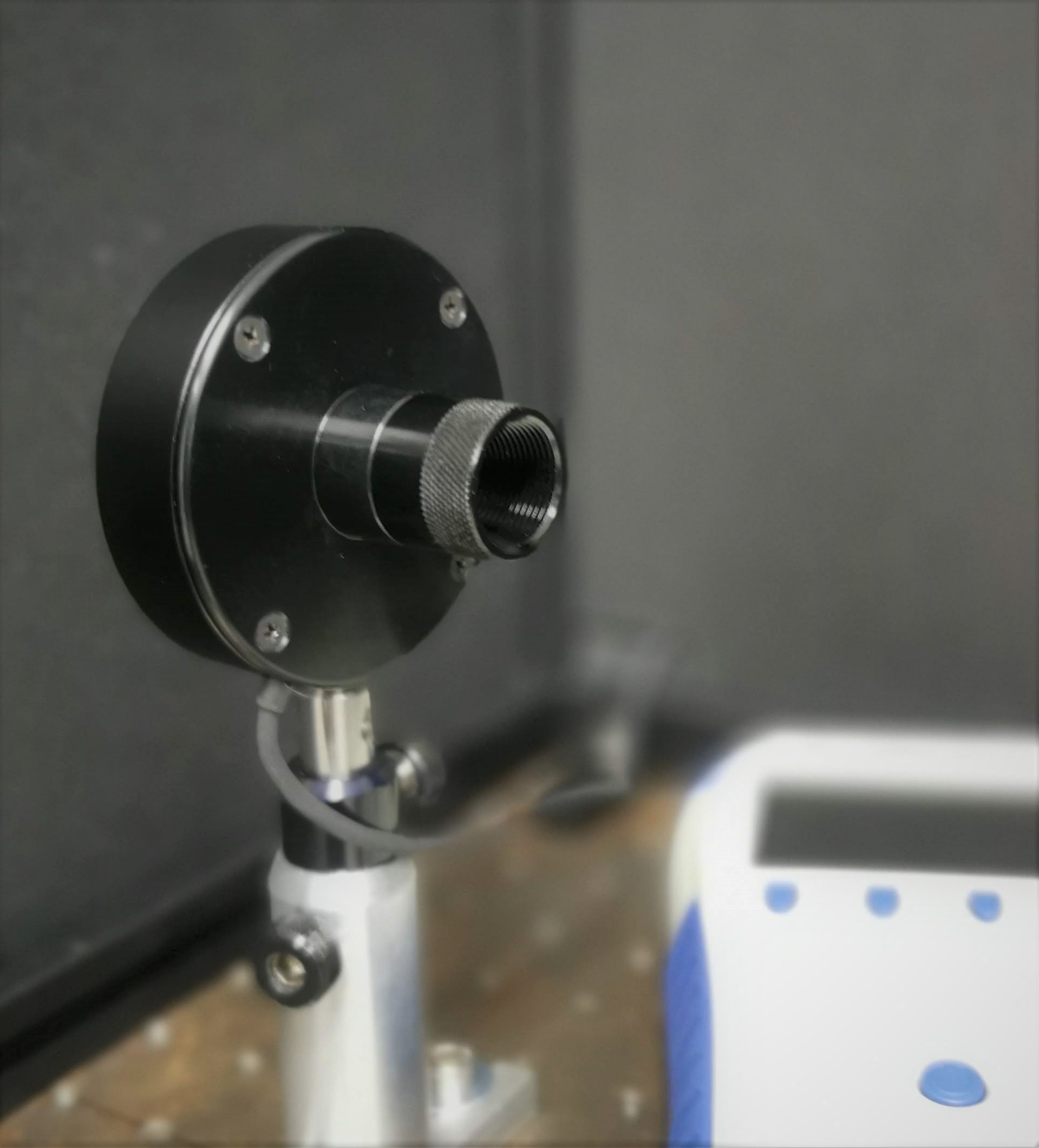 Calibrated lock-in amplifier detector
Lock-in amplifier detector measures power of very low level continues wave (CW) or quasi CW sources.
Sensor: pyroelectric
Aperture: 8 mm
Chopping frequency: 18 Hz
Measured power: from <100 nW to 100 mW
Spectral range: from 0.15 µm to 12 µm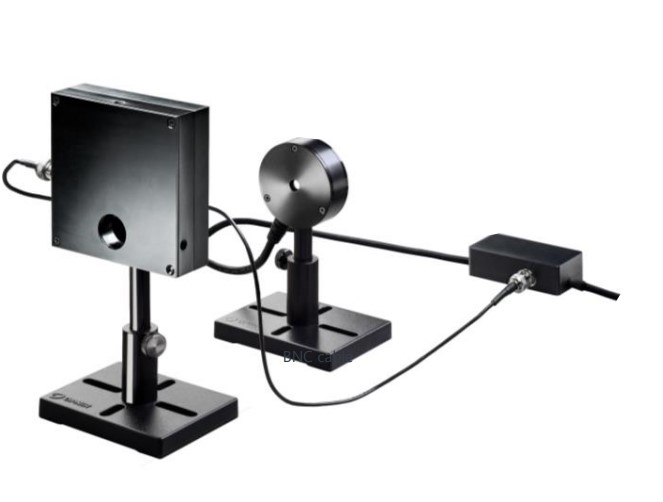 Stabilized laser source with feedback loop
Stabilized Helium Neon Laser, with a center wavelength of 632.991 nm, allows for either frequency or intensity stabilization. In intensity-stabilized mode, the laser will keep its output power constant.
Center Wavelength: 632.991 nm
Frequency Stabilization of ±2 MHz
Intensity Stabilization of ±0.2 %
Output Power: >1.2 mW
Time to Lock: <15 min (Typical)
Beam Diameter: 0.65 mm ± 0.05 mm