The MRTD is the Minimum Resolvable Temperature Difference which can be detected by the IR camera under test. Subjective MRTD measurements are performed according STANAG 4349 (Edition 1, 1995 m.) standart.
Standart technical conditions:
Desired spatial frequencies (range from 0.19 cy/mm to 3.23 cy/mm).
Desired target orientation (horizontal, vertical or both).
Minimum 3 observers and 3 measurements for each observer
The MRTD is calculated from four temperatures: ΔT1, ΔT2, ΔT3, and ΔT4.
These four temperatures are determined by the observer.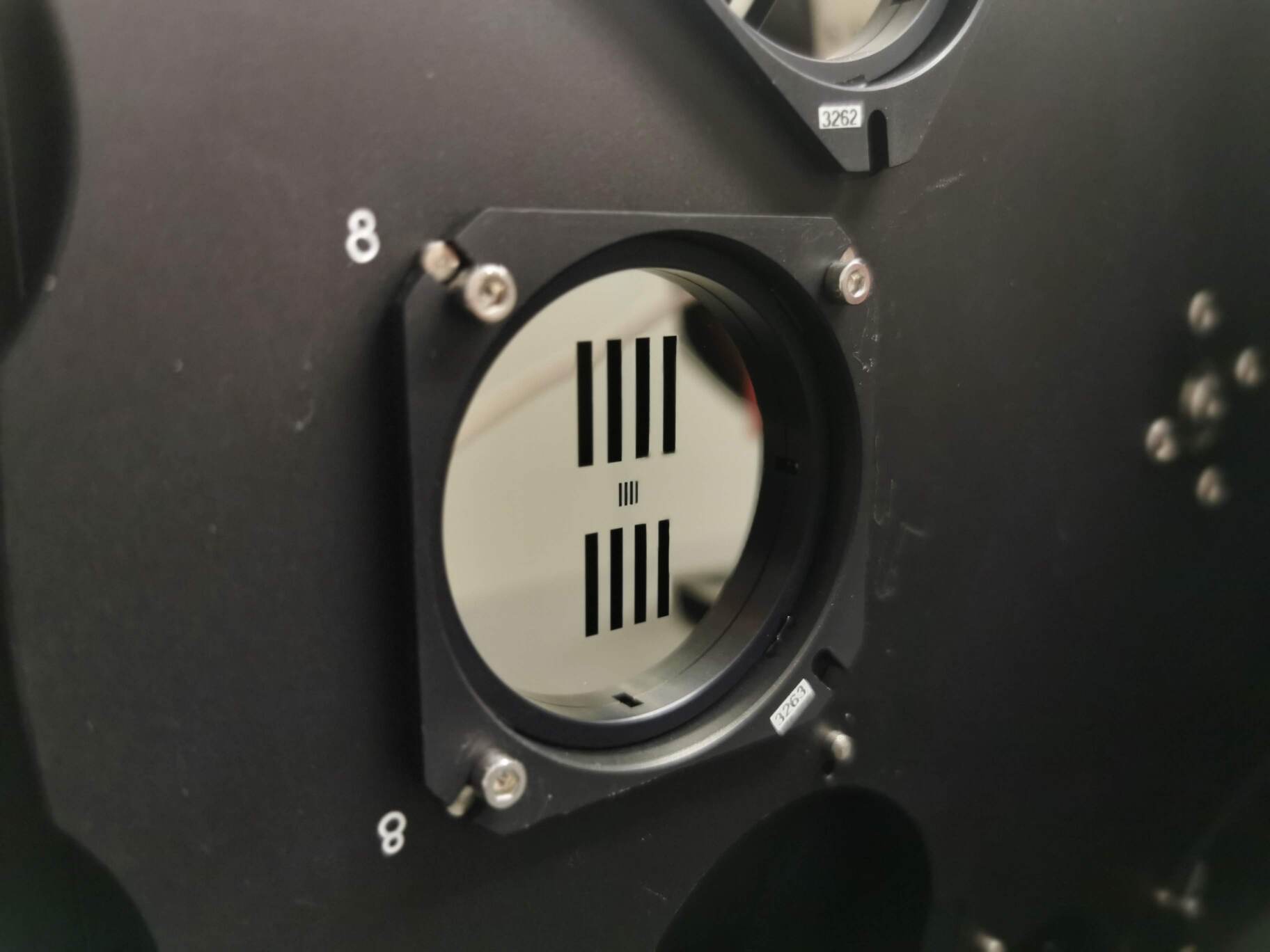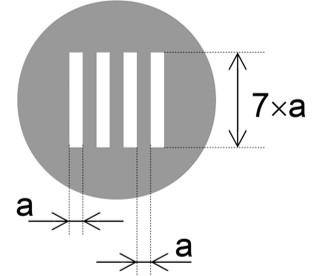 | | |
| --- | --- |
| Frequency (cy/mm) | a-bar width (mm) |
| 0.19 | 2.59 |
| 0.23 | 2.14 |
| 0.29 | 1.71 |
| 0.33 | 1.50 |
| 0.40 | 1.25 |
| 0.60 | 0.83 |
| 1.00 | 0.50 |
| 1.39 | 0.36 |
| 1.47 | 0.34 |
| 1.76 | 0.28 |
| 1.92 | 0.26 |
| 2.06 | 0.24 |
| 2.17 | 0.23 |
| 2.35 | 0.21 |
| 2.65 | 0.19 |
| 2.94 | 0.17 |
| 3.23 | 0.16 |